What we do?
ID Consulting is an advisory company that offers independent Director mandate in regulated and unregulated Private Equity and Real Estate structures focusing on long-term client relationships.
We also provide advisory for the set-up of Luxembourgish regulated and unregulated structures as well as liquidation services.

Independent Director in PE/RE structures
Advisory services
Assistance for the setup of PE/RE Funds or Luxembourgish structures
Relationship management
Day to day management of third parties and costs monitoring
Liquidation
Liquidator or auditor to the liquidation mandates
Office solution
Provision of offices and related equipment
Secondment solution
High level secondment solution for a short-term period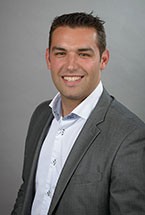 Ismaël Dian
Managing Partner
Ismaël is specialised in the Real Estate industry and is an independent Director in regulated and unregulated Private Equity & Real Estate structures.
Over the last 17 years, he has developed a significant experience in the corporate, management and Funds administration services provided to Luxembourg and EU entities. Within Alter Domus Luxembourg as Director and at Captiva Capital Partners, as Group Financial Controller.
Ismaël has a Degree in Accountancy, Tax and he is certified as a Real Estate Investment Funds Professional from IFBL in Luxembourg. He is also a certified broker and asset manager from the Luxembourg Real Estate Association.
Ismaël is registered as chartered accountant ("Expert Comptable") and Tax advisor in Luxembourg since 2005.